Interested in getting involved?
---
Maybe you would be keen to come out to teach in the school even for a short period or speak at a conference.
We would like to hear from you, we hope in the future to bring out evangelistic teams and youth teams. Again if you feel you would be interested in bringing teams from your church please let us know. Our desire is to bring the local churches in Teso together, for prayer and fellowship, as in unity God says we can 'command a blessing and revival can come.
As the ministry is growing, it is becoming very obvious that one volunteer cannot do all jobs. So anyone who feels that they could give a short term or long term time with us we would love to hear from you. You can download the application form or contact any of our team about getting involved. Please fill in the form and let us know what you would like to be involved with and tell us a little bit about yourself. You can make this information as extensive as you feel necessary. This will be followed up with a meeting or appropriate alternative.
---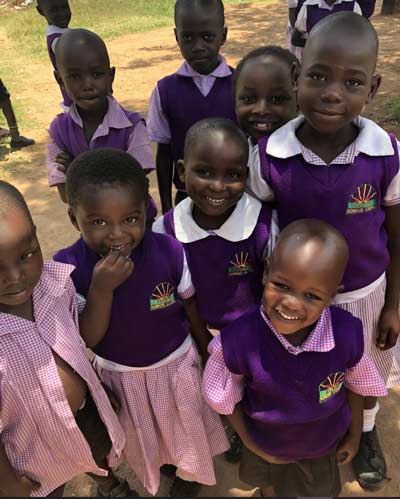 Sponsoring a Child
As a sponsor your financial contribution will make a tremendous impact on the wellbeing of that child.
Your gift will be used to provide everyday needs, such as food, clothes, and accommodation. It will also contribute to school fees, staff salaries and upkeep of the home.
During the year there are ongoing expenses such as school uniforms, books, medication and needed medical care.
Details of all our children and the work in Sunbeam can be found on our button below.
---